Sarah Homfray Embroidery Tuition and Supplies started out back in 2006 with just Sarah finding her feet in the creative but niche market of traditional hand embroidery. Many years later it's a thriving online business of unusal to find hand embroidery supplies, kits and classes, free video tutorials and designs. Sarah works alongside her husband Jonathan from their studio in Nottinghamshire, England with the occasional help from their furry moggies!
After trying out several other careers including working as an engineer and a croupier, Sarah decided to concentrate on her creative skills and went to study on the Royal School of Needlework Apprecticeship graduating in 2006. There she won the Hilda Watson prize for her silk shading and the Gold and Silver Wyre Drawers prize for her Coronation Goldwork piece. She is the creative side of the business, designing and stitching the projects for the videos, kits and classes. Sarah is the author of 'The RSN Essential Stitch Guide to Silk Shading' (Search Press 2010) and a contributor to 'Embroidery: A Maker's guide' from the Victoria And Albert Museum (Thames Hudson 2017). Sarah was lucky enough to be a part of the team of embroiderers to work the embroidery on the wedding dress of The Duchess of Cambridge in 2011 and in 2015, along side her sister Caroline Homfray, made a replica 105th Napoleonic Standard for the Battle of Waterloo 200 commemorations.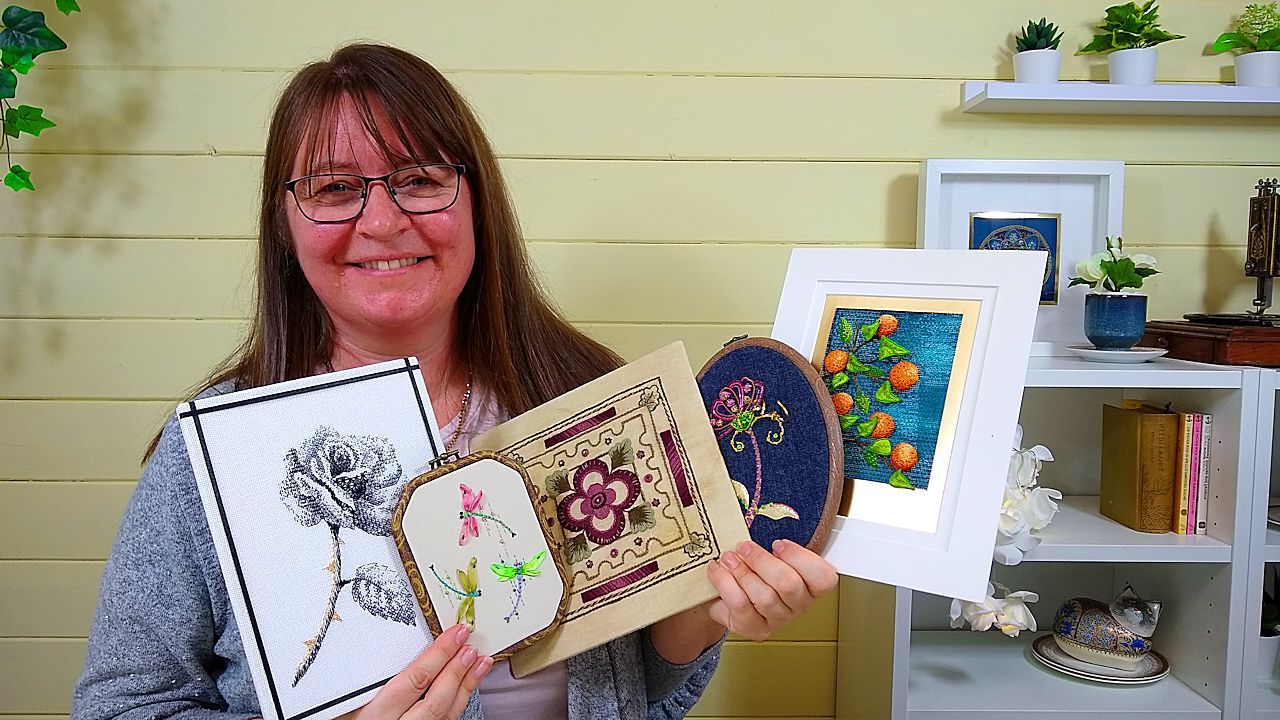 Jonathan works alongside Sarah managing the day to day running of the shop including restocking, packing orders and helping customers with their requirements. He has had a go at embroidery (you can see his first attempt on YouTube!) but is happier behind the camera editing all the videos for the YouTube channel!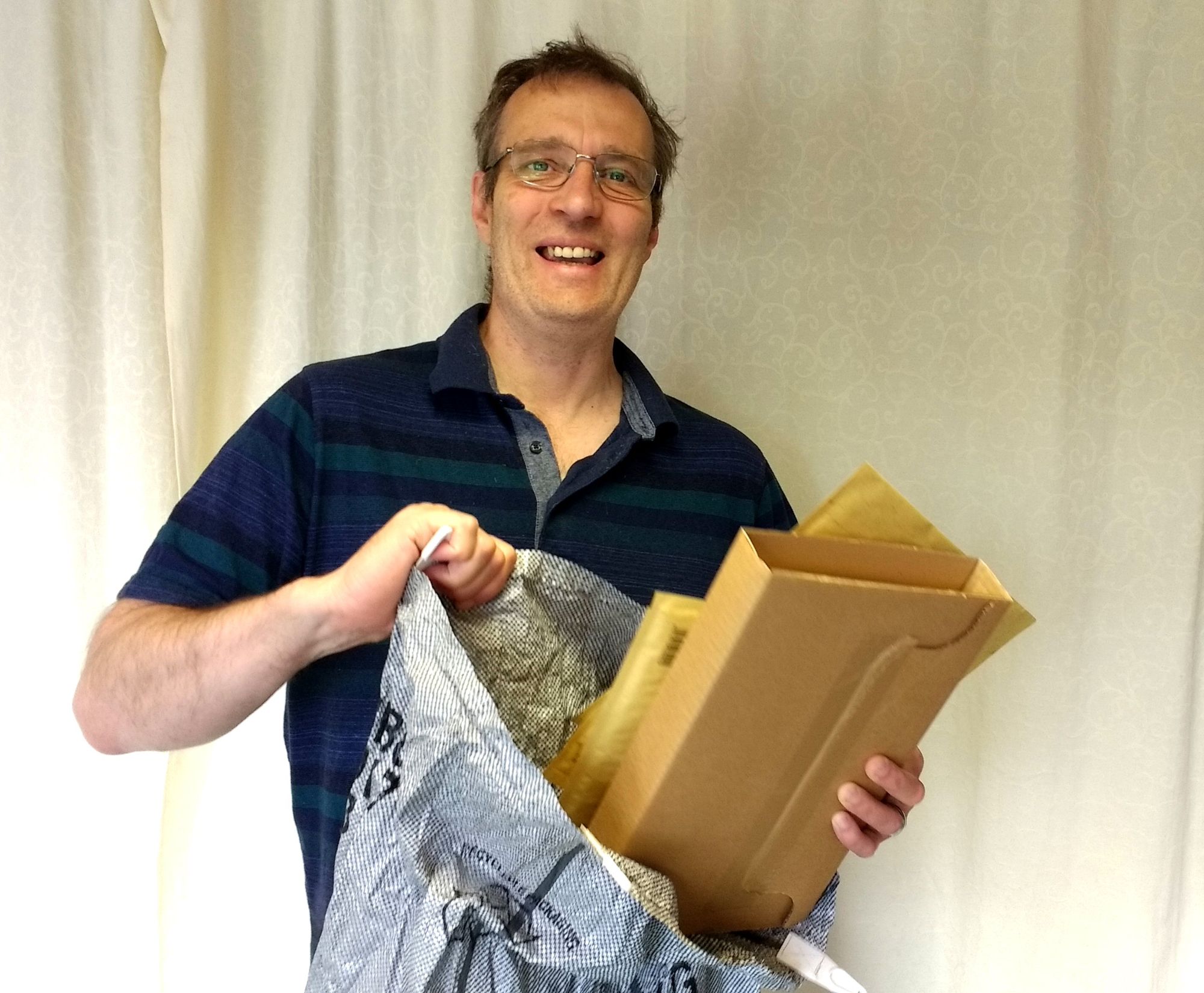 Caroline is our resident tambour embroiderer and on-line expert to help you with your tambour stitching! She has over 30 years experience in embroidery, art, design and many other creative skills; you can see Caroline's tambour embroidery videos here. If you are interested in learning or need help with your tambour embroidery you can book a session with Caroline. She is offering online sessions via Skype, Whatsapp or Zoom, just visit Caroline's website below for more information and to book a session. Caroline's speciality is her art skills, so if you would like to learn to draw (a must if you would like to design your own pieces!) then contact Caroline also.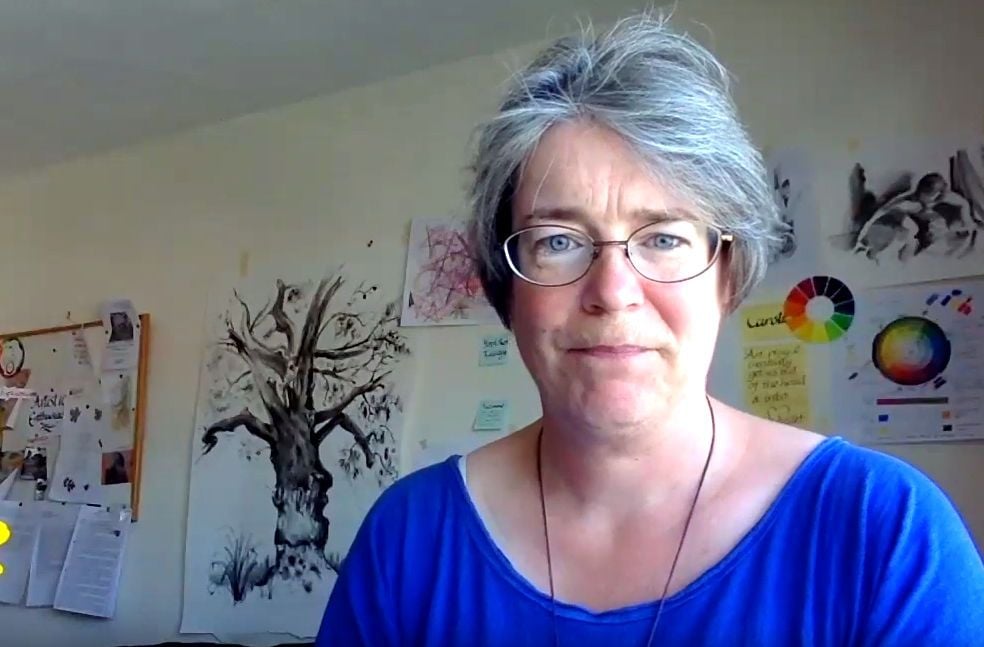 The business wouldn't function without other regular contributors who are an integral part of the team:
Pauline is always on hand to cut fabric, pack kits, sew velvet boards and anything else that is asked of her!
We have extra hands on call at busy times to pack, cut, fold and stick as required and without our amazing postman always ready to assist if he can, none of it would ever leave the studio!
If you would like to get in touch with us please do so via our contact page here.