This is your resource! Here you will find free designs for you to stitch and information sheets for you to download. More will be added regularly!
Sarah is happy for you to use her designs for your own personal use but not for any commercial use please without Sarah's permission (e.g. selling it on, teaching, selling the finished embroidery etc.)
Goldwork metals and threads information sheet.
This info sheet gives you lots of information about all of the main goldwork threads and metals used in goldwork embroidery including accurate sizes, finishes and guidance on when to use each type of thread. Click the image or this link:
Teddy Bear Picnic pattern pieces
Teddy bear outline design
Interpret this design in any stitches or technique you like or follow along with my Needle lace video here to practice some different stitches:
Templates, backgrounds and materials list for the stumpwork dragonfly project. See the videos here
Colourful cross stitch heart
Have a play with colour! This is my gold thread design re-worked in colour, download and have a go and see the video about this project here!
Creative goldwork rose design
Have fun with your goldwork threads and metals ad make this gorgeous rose! See the accompanying video here
Flower pot appliqué design
Print off this sheet of pattern pieces and work the flower and plant pot along with my 'Essential guide to appliqué for beginners' video here
Golden Heart cross stitch design
Inspired by a border design by Thérèse de Dillmont, stitch this beautiful cross sttich chart design or use the blank chart and have a go at your own version!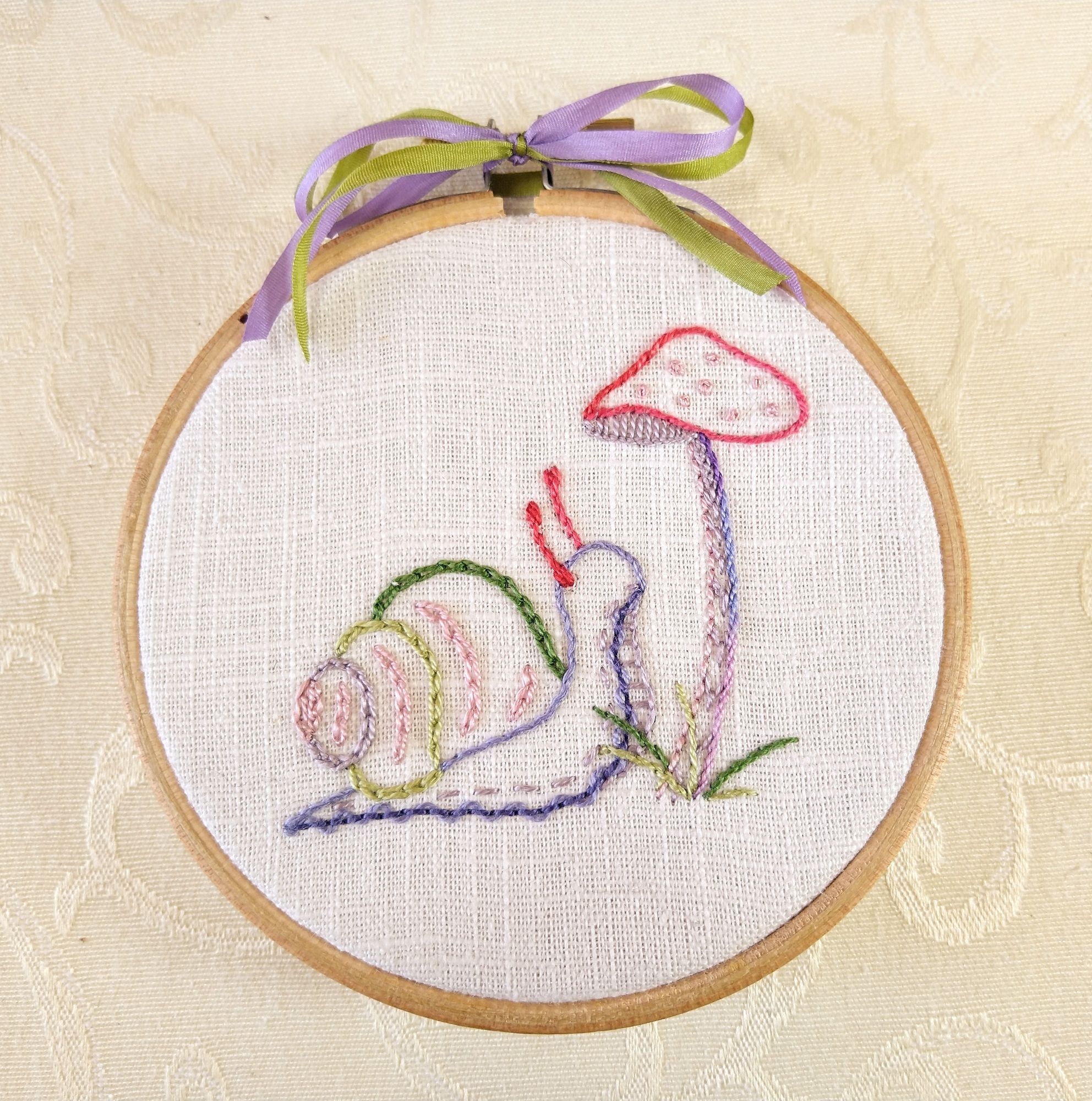 Snail and Toadstool design
Use this design to practice your stitches on or interpret in your own way! See the accompanying video to this piece here
Cactus design - 5 plants to stitch!
Mix and match the plants and pots to make your own designs! Download all the templates below and see the accompanying video here.
Have a go at choosing some of your own stitches on this design (or just use mine!). Click here to see the accompanying video.
Test your stitching skills on this intricate mandala! Channel Members and Patrons can see me working this project in silk threads on the Members community page and on Patreon!
A cute little design for you to work any way you like! You can see me working this project in linen threads here.
Have fun working this cute little design in any technique/stitches/threads you like!
Use this pdf along with the video here to learn how to stitch these five easy flowers with just a few simple stitches!
Sweetheart Sweet Pea design
Have a go at this lovely little sweetpea heart design! Watch the video here to see Sarah test out some different threads
Make your own leaf sampler or design your own from the selection of leaves! The download includes a list of materials that I used but experiment with materials from your stash. Watch the video on this project here
Great for beginners or just if you want to work a small quick project! The download includes a list of all the materials that you will need.
Decorate your own easter eggs! Download the egg shapes and watch the video here for some easy medium and hard (boiled!) embroidered egg patterns! Download also includes all of the stitches and materials that I used in the video.
This is a lovely one if you want to get into silk ribbon embroidery or just to stitch for a loved one in your life! Watch the video of this project on YouTube here.
A seasonal design to celebrate an English winter with plants found on my local walks. Great for beginners as well as those who just love this design! See me stitch this design on YouTube here.
This design is great for those just starting out in embroidery or for anyone who loves embroidery in it's purest form! Follow my video here on YouTube and stitch your own beautiful wreath of roses...
Have a go at this design from VLOG number four! Follow my suggested stitch plan or design your own!
The perfect design for goldwork beginners but you can stitch any way you like!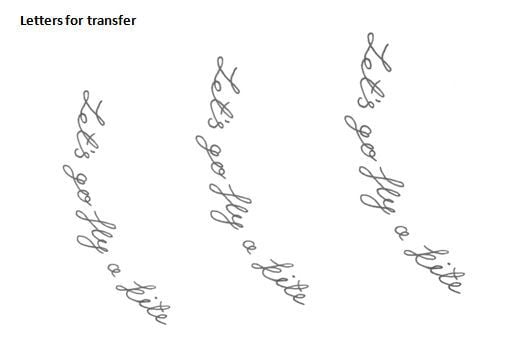 'Let's go fly a kite' lettering
Add some lettering to your kite embroidery! 3 sizes available.
Have a go at Caroline Homfray's Shipwreck inspired embroidery! Download the design here and follow the links for the materials she used.
Visit Caroline's website to see more of her work here: www.carolinehomfray.co.uk
Have a go at stitching some lettering! Print off this alphabet and trace the letters off you like, ready for stitching!
Print off to trace the design. Also includes a stitch plan and materials list. See videos on all of the techniques suggested in the stitch plan here! Suitable for beginners.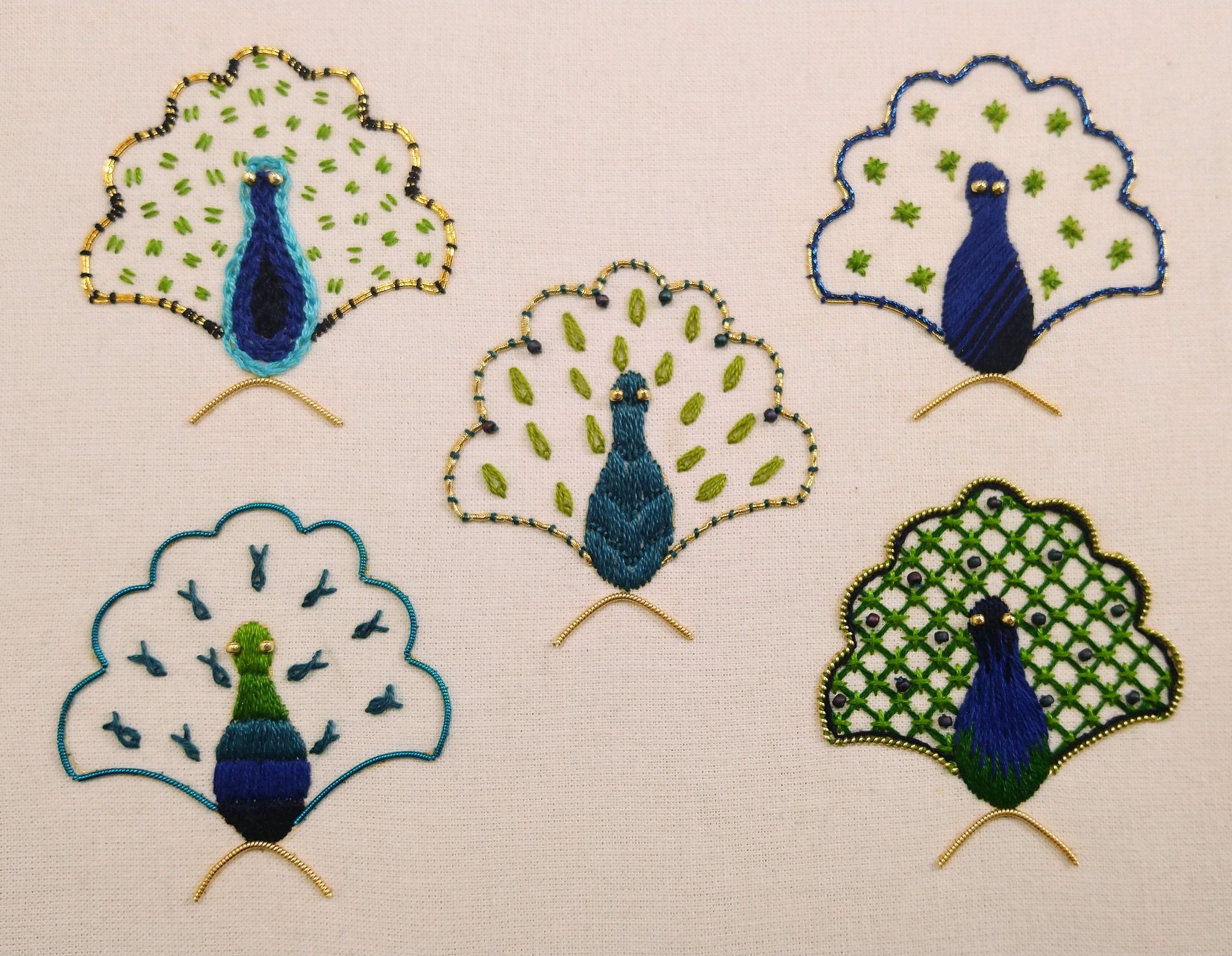 This lovely little peacock design is perfect for beginners or for those wanting a small project to work on! Choose from three sizes and check out our three videos for some ideas on how to stitch them here!
Work along with our Beginner's Embroidery videos! Print off to trace the design. Also includes a stitch plan and materials and equipment list. See the videos here.
Stitch this little Egret in it's entirety! This download includes instructions to stitch this entire project. Check out our accompanying video too on the 'How to...' page here.
Simple but so versatile, this design can be stitched in blackwork, goldwork, as a stitch sampler....
Please note, this is an outline design only.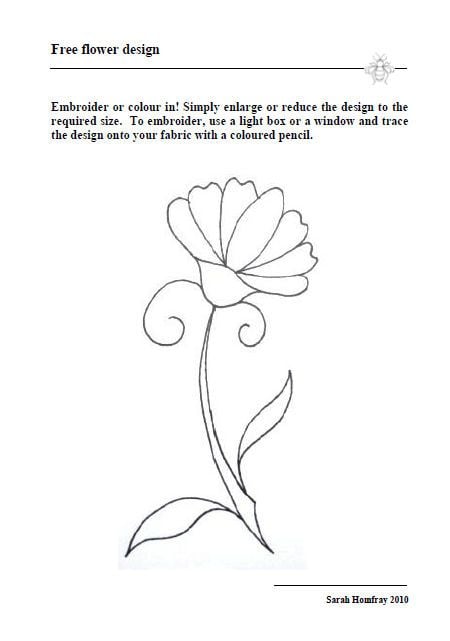 Stitch in freestyle embroidery, blackwork, goldwork, the choice is yours! Please note, this an outline design only.
To stitch in goldwork, see the videos here!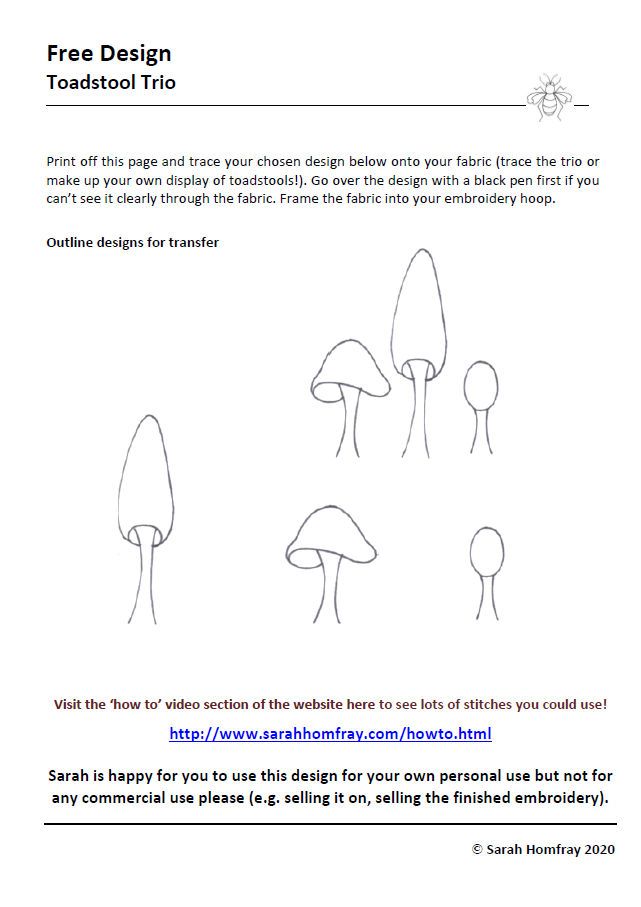 These cute little toadstools are so versatile! Stitch the trio or make a whole forest of them! Please note, this is an outline design only.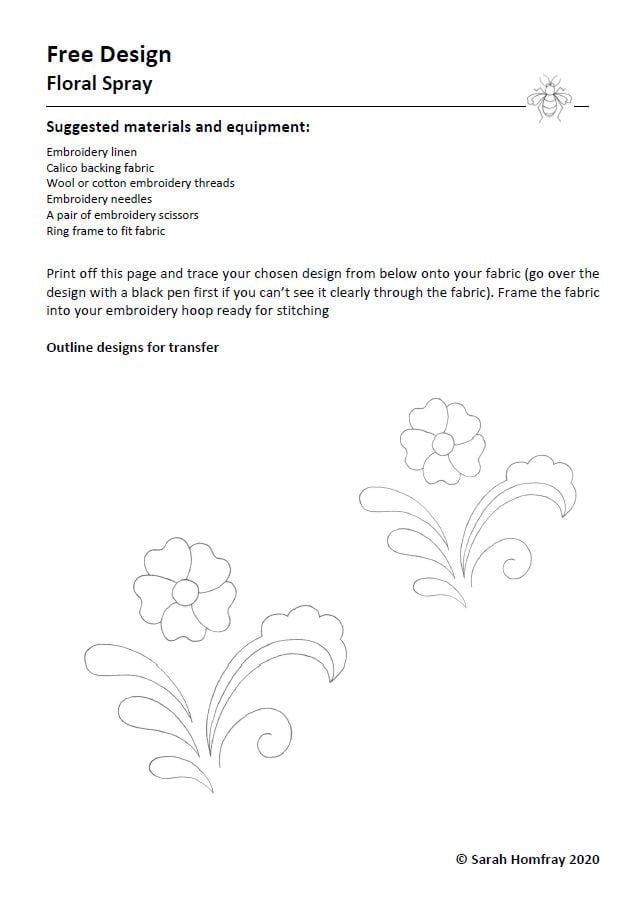 Choose from two sizes! Great for practicing your stitching on or trying out a new technique. Please note, this is an outline desgin only.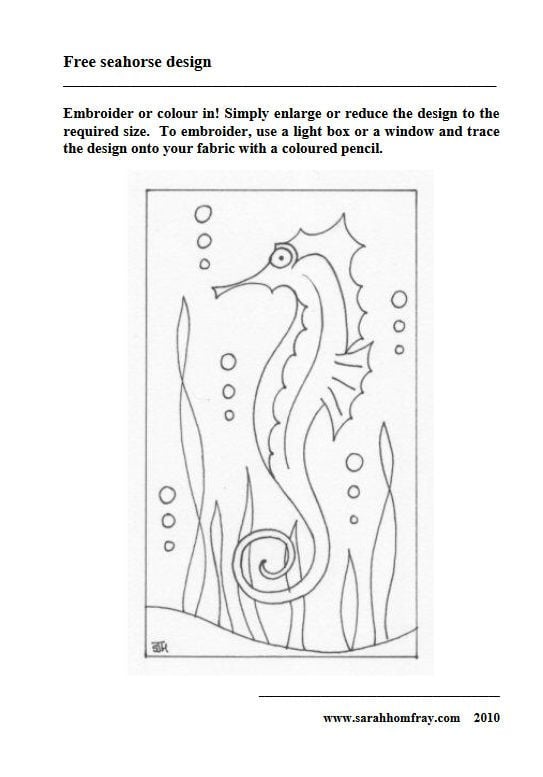 Test your sewing skills on this little seahorse! Please note, this is an outline design only.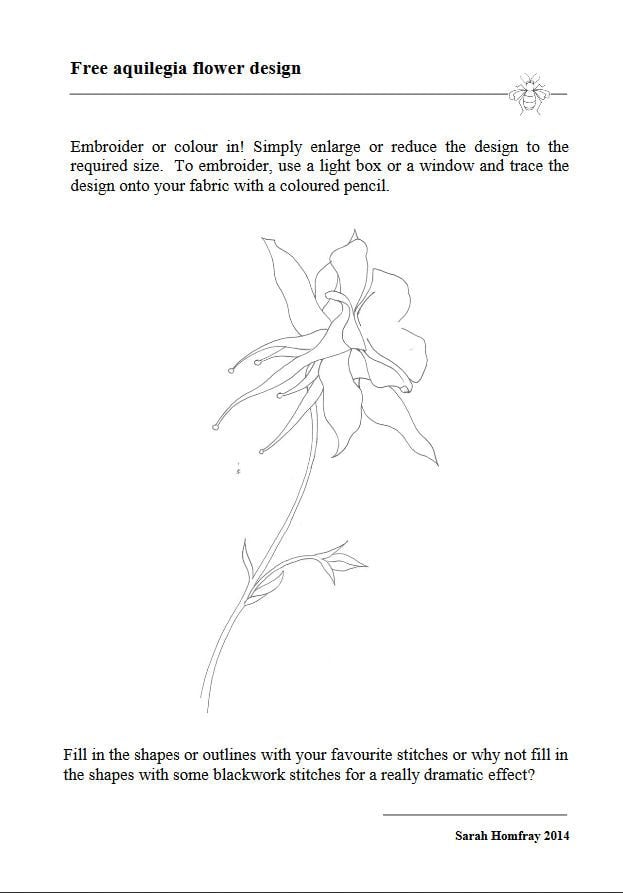 Stitch this lovely Aquilegia flower, outline or go all out and silk shade! Please note this is an outline design only.
If you've taken my box making lass and want to make another box, then here are the measurements!
'Bead' lettering templates
To add more items to this collection, click the + button that appears to the right of the final item when hovering your mouse over this block.
Stem stitch V outline stitch!
Confused about which stitch is which? Download this for all the information on these two stitches!