Shiny things...
Posted on
I try to stay focused but I can't help but be enticed by new things to have a play with. Recent items have including french knitting spools, shrink plastic and miniature pegs! Today was one of those days and on a trip to my second home (Hobbycraft) for supplies, I found Mirror Mosaics: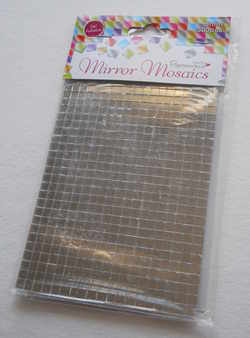 I'm always partial to shiny sparkly things and these caught my eye as a cross between shisha mirrors and mosaic tiles. They are only diddy at 5mm square and all I have to do now is find something to stick them on...
I was good though, I put back the V&A Quilt Exhibition printing blocks and the Gliterrati faceted gems! Until next time anyway...