See you in Rugby this weekend!
Posted on
Just getting ready for the first weekend of classes in the Midlands. If you are joining Nikki Jarvis and I this weekend, we look forward to meeting you! Get your stitching fingers ready, this is what we will be making: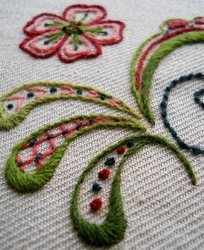 This will also be available as a kit from my shop after the weekend, so if you can't make it to Rugby but would like to have a go at this design, watch this space!