Back from the US of A!
Posted on
Well I'm back from 2 weeks in the US where we've been working hard on birds, flowers and butterflies! Here are two of the Western Meadow Larks from Portland....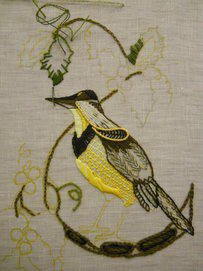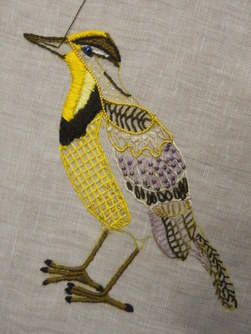 Then it was a trip over the mountains to Colorado...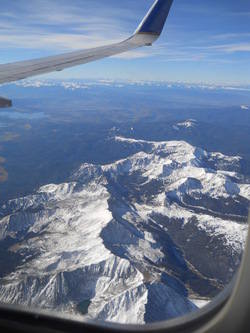 ...for some time in Denver.

A drive past the blue bear (I have no idea!)...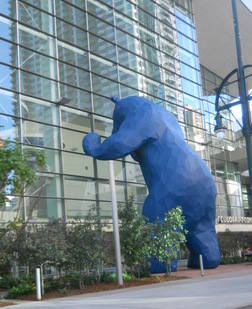 ...for a stop at the Denver art museum...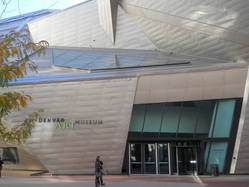 ...to see some of the textiles like this beautiful piece of goldwork!