Making pebbles...
Posted on
Found myself making pebbles last week at a friend's house for the Whitstable Harbour 'Dead man's corner' project (click on the project name to read more).
It was great fun, and we got carried away using up a whole bag of clay...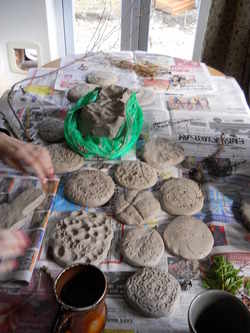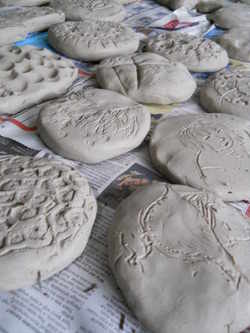 It was quite theraputic to grab a lump of clay and instinctively mould it into something. We pressed in found objects from the garden, moulded them around our hands and then got a bit competative making portraits of each other!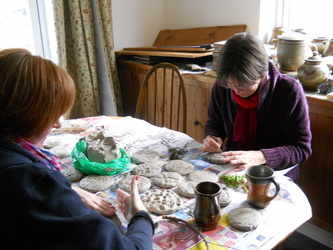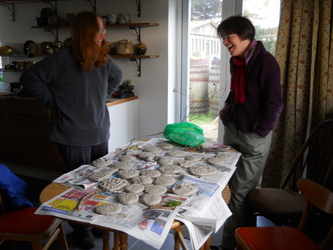 It was a nice change from having to be neat and tidy all the time...