Jubilee Newsletter now out!
Posted on
Ok it's a little late but this special Jubilee edition is still in time for the jubilee!!!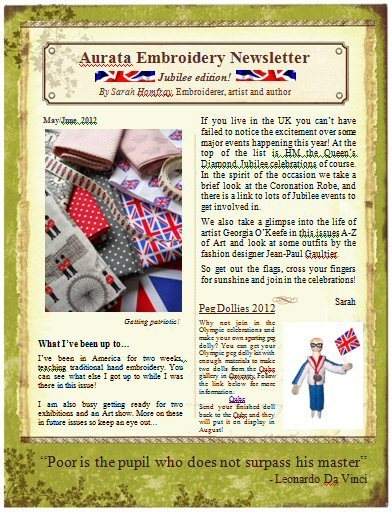 As well as an insight into the Queen's Coronation robe there is a link to lots of Jubilee events to get involved in. For those of you not in the United Kingdoms, enjoy the article on American artist Georgia O'Keeffe in this issues A-Z of art and some creations of Jean Paul Gaultier to inspire you! Click on the image above to read the May/June issue of Aurata Embroidery.
There are new items making their way into the shop this week including 'tub o' sparkles!' and 'jar of jewels'! Visit the shop to see what they are!