Hom(e)age to Mondrian!
Posted on
I was walking along the beach in San Francisco and passed this house: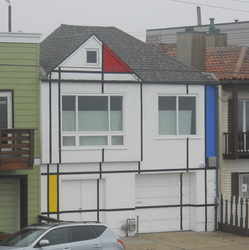 Apparently they have a matching car! Elsewhere at the time of photo unfortunately...
That's a pretty bold way of personalising your house. Not that they are the only ones. Walk in the other direction from the ocean and you might come across the house with the bubbles...