A successful year
Posted on
I would like to start the new year by thanking everyone who has supported me and this site. Statistics tell me that there are now over 2000 visits (that's 16000 odd hits!) to this site every month which I am obviously thrilled with. Thanks to all those who have bought from my shop, the 'Prick and Pounce' kits sold out in days and some peg doll kits have also sold out. More of both will be for sale very soon!
I work hard to keep this site up to date and I am pleased to announce yet more additions including a gallery page for your work (see image below), more free stuff (who doesn't like free stuff?), new shop items and a new newsletter hot off the press.
Thankyou to all of you, and here's to a create and fulfilling 2011.
Sarah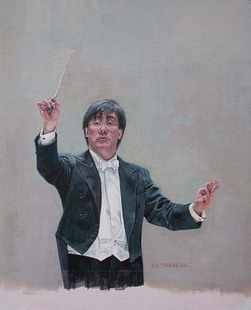 Alan Gilbert leading the Boston Symphony Orchestra. Painted by Christopher Tasker