Here, there and everywhere!
Posted on
My new commute started this week, Chatham up to Rugby by train. In theory an easy journey being only two trains, but joining the London commute was a little stressful! I will get the later train this week!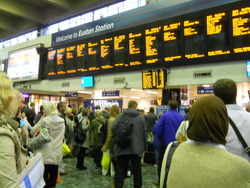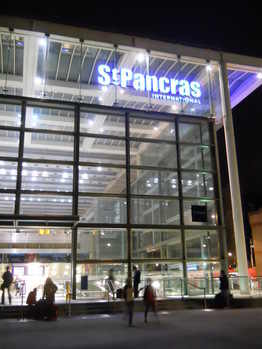 We had a great class, Rugby is a brilliant venue and very useful being right in the middle of town as, inevitably, there were a few things we forgot! See more about this class on our blog here: www.heartofembroidery.co.uk. Then it was back to Kent on Wednesday night from St Pancras station (which you can see from above pictures, is much more appealing than Euston).
Had a lovely few days away in Norfolk to recharge the batteries, then it was into London again yesterday for a visit to Buckingham Palace for a tour around and a good look at Kates Dress! It was slighty strange to see everyone filing past it and admiring it, when I had worked on a little part of it. I thought it was well displayed, although it looks tiny! Much easier to see the design and shape of it on display as compared to on the television.
It's worth a look but book tickets in advance and be prepared for queueing and lots of people (you also have to pass through airport type security to get in). You also get a tour around the state rooms of the Palace and a visit to the Faberge exhibition where you can see, amongst other things, the very sparkly Mosaic egg given as an easter gift from Nicolas II of Russia to his wife, the Empress Alexandra Feodorovna:
After all that, it's time to shoot back up to Rugby again for another week!