Instructions for this stunning silk flower are available now on the Twin Needle website.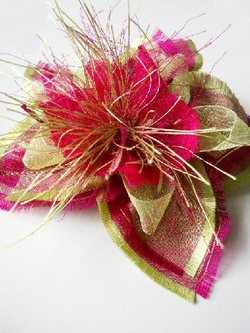 There are more free projects on this site so go and have a look now!
Don't forget you can join us on a class to make this and more projects to customise your clothes and furnishings. Visit the classes page for more information.