Up-coming up-cycling class!
Posted on
There are still some places left on the following class. Why not join us for a very creative few days customising your clothes and furnishings?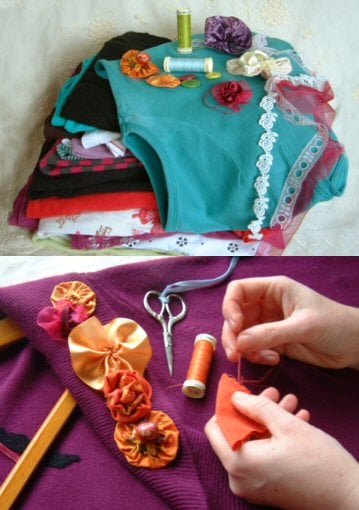 Customising Cloth - Making new from old
Royal School of Needlework, Hampton Court Palace, Surrey
October 1st - 2nd, 2011 (2 days)
I will be teaching alongside Caroline Homfray and we will be showing you how to customise and recycle cloth and clothing to revamp your wardrobe, make furnishings and other accessories.
For more information on the class, to see what you will be doing and to get some free projects, visit us at our
Twin Needle
website!