More shop items
Posted on
There are some exciting new items in my shop this month, click here to check them out.
If you are looking for a gift for someone who sews, how about a flower pot pin cushion complete with individually hand sculpted toadstool pins?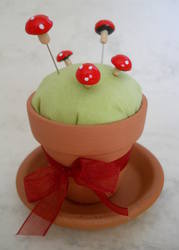 ..and why not buy a handmade greetings card to go with it?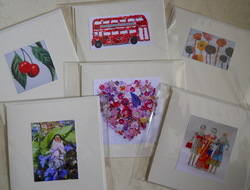 There are new kits also, including my new beadwork kit, 'The wheels on the bus'! Celebrate London in 2012 by stitching your own red London bus! And while the country celebrates, why not add a Union Jack flag mini bunting kit to your celebrations? Easy to make, you can either glue or sew.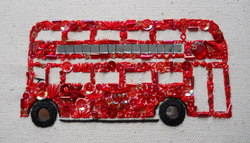 And for those of you interested in goldwork, there is a new set full of essential items for your goldwork embroidery. The set includes goldwork serrated scissors, a mellor, beeswax, sewing thread, needle, felt padding, string padding and samples of 4 types of gold for you to have a play with. Look out for Goldwork 'How to...' videos coming soon....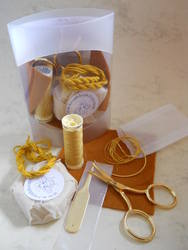 Silver plated metals are ready and waiting to go in the shop! Silver pearl purl, bright check, smooth purl and Japan thread coming in the next few days....