Ballets Russe Exhibition, V&A
Posted on
Had a day out at the V&A this week, specifically to see the Ballets Russe exhibition. All about Serge Diaghilev and his greatest acheivement, his dance company the Ballets Russe, this exhibition contains scenery, music, paintings, sketches and of course some costumes from the Ballets themselves. Here are some quick costume sketches of my own: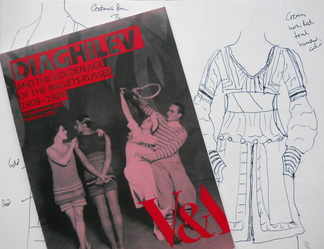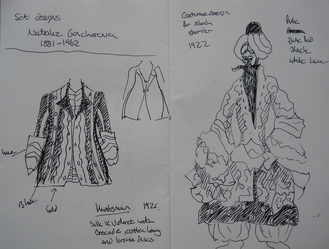 This exhibition is a fantastic mix of different creative that came together to make productions that revolutionised early 20th Century arts. It's a must see ( and a great escape from the retail frenzy of this time of year!) and is on until January 9th.
See the next post for some images from the exhibition!