New shop stock for May
Posted on
Firstly apologies if you have been trying to view the galleries and just got a big exclamation mark! The technical hitch has now been fixed!
Secondly I just wanted to let you know there are more items in the shop waiting to embellish your work! Now available: sew on coins in gold and silver, jars of seed beads and tubs of sequins both in various colours.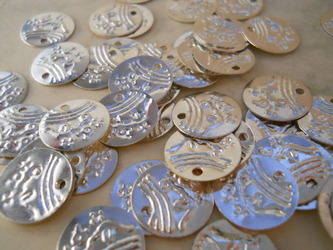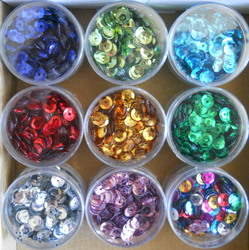 Browse these items here!