I'm very excited about this: a peg doll exhibition for the olympics!!!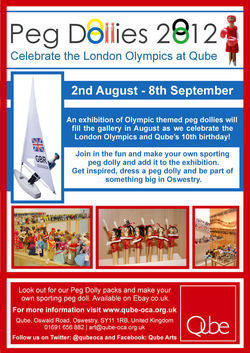 The poster above tells you all you need to know but you can find more on their website: www.qube-oca.org.uk
Check out the images on my peg doll blog for some inspiration (http://dollypeg.wordpress.com/). Why not join in and add your doll to the planned 5000 (yep, I did say 5000) that will be on display? Get your peg dolly kit from E-bay, just search 'peg dolls'. There is even a freepost return address label for you to send your doll in so there really are no excuses! Mine is ready and waiting to be made!
In other news, I managed to get away for a week over Easter and I wanted to share the following with you. It's often suprising where sewing can show up! In this case, the Fleet Air Arm museum in Somerset...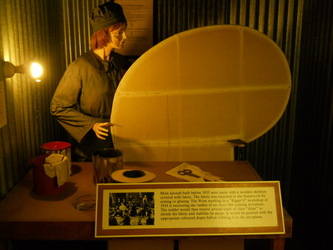 This Wren is sewing the skin over an wooden aircraft frame. Nice big needle, nice big thread.
There were lots more inspiration moments in my week off, and I will share those with you soon...