Classes for 2017
Posted on
Reminder of classes for 2017

For more info and to book visit the classes page here:
Class info and booking

Next class:
Saturday 25th March - Heritage Skills Centre, Lincoln Castle
Beginner's Silk Shading
Some places still remaining! We will be stitching the lovely snowdrop (see below); this would make a great Mother's Day treat,
so click here to book your place now!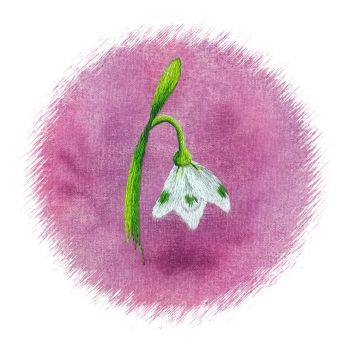 Friday-Sunday 7th-9th April - Royal School of Needlework, Hampton Court Palace
Designing and drawing for embroidery

Saturday 22nd April - HSC, Lincoln Castle
Beginners goldwork

Friday 12th May - HSC, Lincoln Castle
Medieval Wool Embroidery

Saturday 20th May - HSC, Lincoln castle
Drawn thread embroidery

Saturday 17th June - HSC, Lincoln Castle
3-D Silk shaded butterflies

Saturday 15th July - HSC, Lincoln Castle
Opus Anglicanum

Friday 29th September-Monday 2nd October - Dorchester
Weekend Stitching Retreat
More info to follow but put the dates in your diary!