What's been happening in June!
Posted on
If you haven't seen it already, the design for the first distance learning class is now available to see! Check out the video here:
In this class you will learn the traditional design transfer method, how to stitch some popular and versatile stitches to a high standard, some beadwork and some beginners goldwork embroidery techniques. More information about how these classes work, pricing etc will be coming soon so watch this space! Thankyou to all of you who have answered the distance learning questionnaire so far, this is still up here, and your continuing comments are welcome. All comments have been taken on board and are being given careful consideration!
I have also managed to get in a few days painting this month to brush up my skills and aid my personal artistic development. I spent 3 days at the V&A museum on an Iconography course with Iconographer Irina Bradley 'writing' the Icon St George and the Dragon.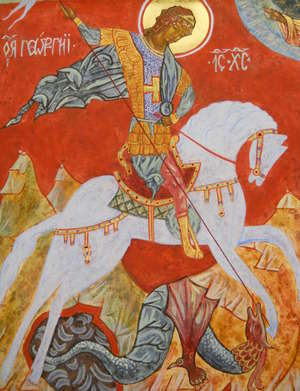 It was intense, but look how much we did in three days!Y ou can see more pictures of this on my Facebook page, just click the button below and if you like my page, do feel free to press the 'like' button!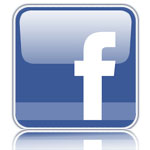 There are some exhibitions of work coming up also...check out the 'what's on' pages. Here is a little taster!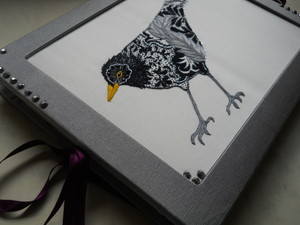 All for now!
Sarah